Terms & Conditions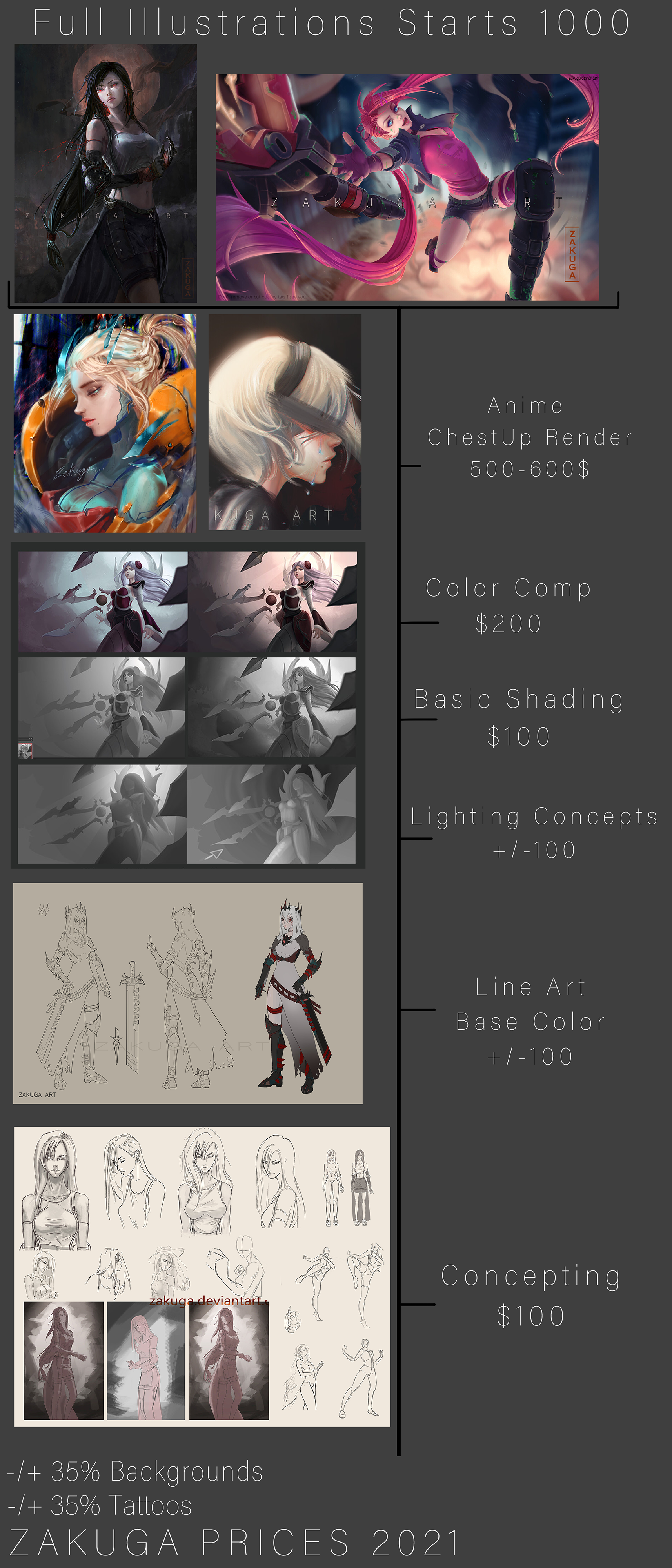 Terms & Conditions

CONFIDENTIALITY
• All client information and materials are considered confidential. Client information and project materials will not be given out or shared with any third party, unless otherwise requested by the client.
OWNERSHIP RIGHTS
• Upon receipt of full payment, Zakuga Art grants the client exclusive license to use the final cover design artwork (PDF, JPEG or other publishing-ready format) for his/her book and/or e-book cover/art commission and associated promotional posts i.e FaceBook.
• The client understands that he/she has no right to alter the final cover design in any way except to change size for printing or digital display. If the client desires any alterations, he/she will consult Zakuga Art. The client understands that additional payments may be required to make these alterations.
• The client agrees to abide by the terms of any license agreement for any images purchased by, Zakuga Art through a third-party image provider for use in client's book design.
• Zakuga Art retains copyright and ownership of all design and draft materials. Zakuga Art reserves the right to display any version of a completed project on Zakuga Art website, but a completed book cover design will not be shown elsewhere until published by the author or a period of 6 months after completed design.
• If the client supplies Zakuga Art with materials subject to intellectual property rights by a third-party, the client will secure the appropriate rights to use the materials before directing the designer to incorporate them into his/her project. Zakuga Art reserves the right to request a copy of secured rights. Should any intellectual property dispute arise involving materials the client provides, the client assumes full legal and financial responsibility.
REQUEST FOR ADDITION USE
• If a commissioner/client desires to use the artwork for addition uses (I.E. a shirt/mug design/cover design/print) commission must contact Zakuga Art to work it into the existing agreement between Zakuga Art and commissioner.
ATTRIBUTION
• Zakuga Art requires cover design credit appear in client's book (either on the back cover or on the copyright page) as such:
"Cover Art © Zakuga Art"